WHY CHOOSE US?

Nowadays, there are many laundry and cleaning services doing door to door in Bien Hoa City. Therefore, there are a lot of choices for the customers, but we believe that "Giat Ui Bien Hoa" is the best choice.
SUPER CLEAN EXPERIENCE
I-Clean has modern and high tech equipment therefore we ensure the process and quality of service provided.
CLEAR QUOTATION
Price of laundry for each types of clothes and price for cleaning house or apartment is listed on website when reserving or call to us.
RECEIVE AND DELIVER
Staff of I-clean automatic laundry shop will be arriving on time of appointment to receive and deliver professionally.
GUARANTEE
All clothes are clean and clear, house and room are deeply cleaned. If any dispute, we will handle right away when required.
OUR SERVICES

We supply main services as follows: express laundry service, regular washing, dry clean; spa, restaurant washing; sofa, mattress, carpet washing, house cleaning.
EXPRESS LAUNDRY SERVICE

Different with classical laundry, express service ensures to finish the items within by few hours.

REGULAR WASHING

Regular laundry combines with drying clothes by sunshine and wind, but need more time.


SOFA – MATTRESS – CARPET CLEANING

Dùng Use a full option vacuum, and hand vacuum, especial bleach, smart fan to blow after washing carpet, tower, and brusher.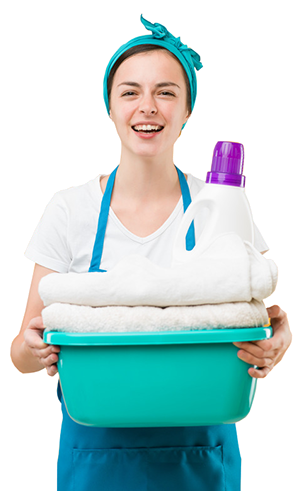 DRY CLEAN

Dry clean is to clean all spot on clothes such as: lipid, oil, etc. and get high result without exhausted, creases losing.

SPA AND RESTAURANT CLEAN

Required for clearly white, deeply clear with all the items such as: towers, bed sheets, overcoats, etc. of organizers need another higher quality process.

HOUSE KEEPING

Housekeeping is quoted one time and it is full package price for whole apartment, house, or shop.
WORKING PROCESS

All tasks of customer's requirements will be done as a set process to ensure for finish on time.


GIẶT ỦI TẬN NƠI

Quý khách muốn phục vụ tân nơi xin vui lòng gọi trực tiếp hoặc điền vào form liên hệ ngay bên dưới.
LATEST NEWS



Stay up to date with the latest industry updates from the global Laundry and CleaningNews industry.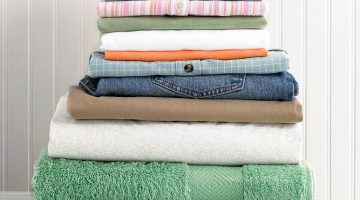 Tips for Perfect Laundry
Remove pins or buckles, zip zippers, close snaps and hooks, and secure Velcro to prevent snags and abrasion. But don't button buttons, which can stress the buttons and buttonholes.